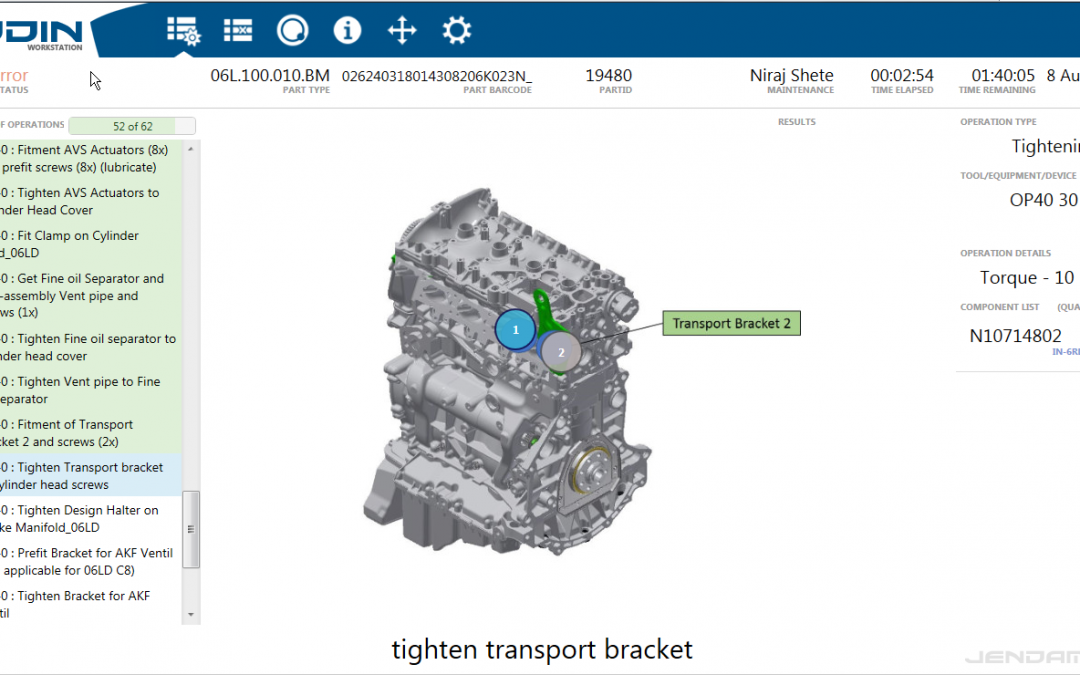 With manufacturers moving towards digitisation and smart factories, Jendamark is transforming the way production lines function through Odin Workstation.
What is Odin Workstation?
Odin Workstation interacts with the tools, equipment and PLC associated with the line to record and store data, which is used for generating reports on various aspects of production.
Some of the key components of Odin Workstation are:
Operator guidance: This system displays all the information regarding the processes to be followed along with pictorial representations, special notes, parts and tools to be used. Making life easier for operators, this is a paperless production process.
Line diagnostics: The diagnostic tool helps maintenance managers to check the status of all the tools, devices and equipment for a quick diagnosis of issues that arise during production. It provides information like time logs, real-time values of sensors, communication data etc.
Process deviations: Process deviations allows line supervisors to handle process-related deviations such as sending a part to rework, skipping processes, entering barcodes manually and re-doing processes.
Tool positioning: Tool positioning helps to assign indicators wherever there is a process need for sequential tightening of bolts. With the help of images and these indicators, the operator can follow the sequence and perform the operation.
Device communication: Device communication provides information about all the devices communicating with Odin Workstation and whether there is an issue with any of the devices.
Who was Odin Workstation created for?
Odin Workstation is designed to be a user-friendly solution for end users such as operators, line supervisors, production managers and maintenance managers.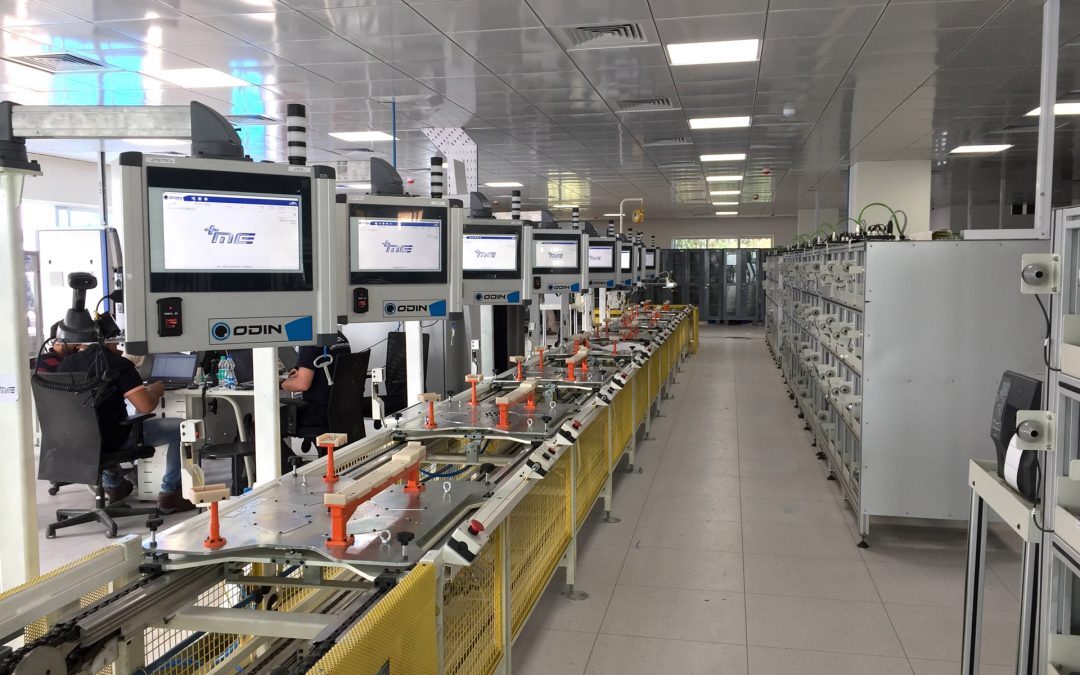 Is Odin Workstation already in use?
 Odin Workstation was first implemented on the Audi engine assembly line at the Skoda facility in Aurangabad. With the engine being such a critical component with complex assembly processes, Odin Workstation was able to cater to all the needs of the customer and help them produce quality products.
Operators could build the engine with ease with the help of the worker guidance system by selecting the right parts and tools, and following the defined processes. It led to fewer errors and ensured process poka-yokes (Japanese: 'mistake-proofing'). Maintenance team could easily find issues that came up during production using the diagnostic tool, thereby reducing overall downtime.